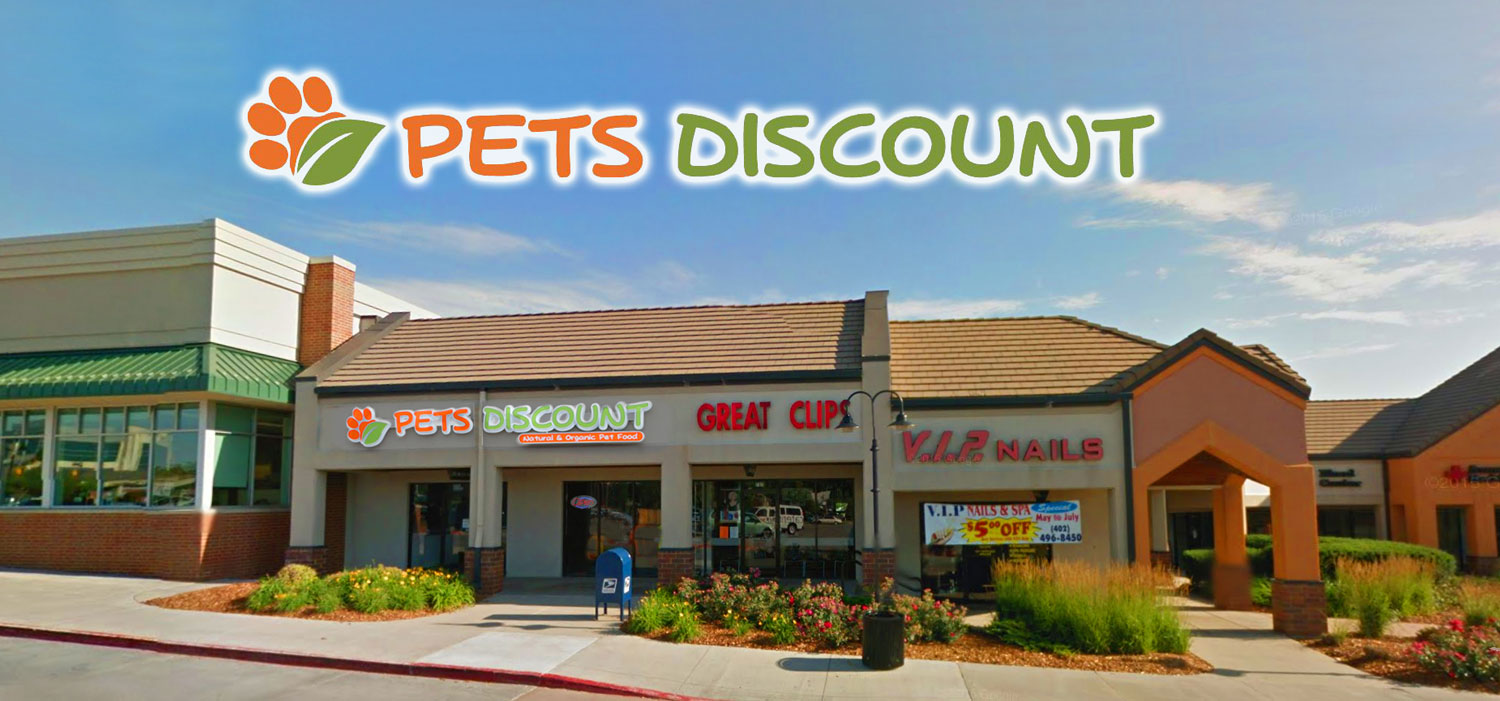 Welcome!
Pets Discount Natural & Organic Pet Food is Omaha's newest pet store located next to Hy-Vee in Linden Market at 132nd & Dodge. We have a huge selection of the best of the best Natural & Organic Pet Foods, Treats and Accessories!
It is all about quality, rather than quantity, as your pet is treated like family.  That's what Pets Discount is all about! Serving the Linden Market area of Omaha, Nebraska a variety of needs of all the best Natural, Raw & Organic Pet Food.
Catering to all your pet's lifestyle needs, Pets Discount Natural & Organic Pet Food sells a unique array of everyday essentials as well as luxury items, from chic accessories to all-natural & organic products.
Now offering Grooming Services inside the store!
Check out our grooming page for more information.
OUR MERCHANDISE

·  Pet Food

·  Leashes & Collars

·  Pet Beds & Carrying Bags

·  Pet Grooming Supplies

NEW PRODUCTS

·  The Natural Dog Company Natural Dog Treats

·  Whimzee's Dental Treats

·  Tender & True Organic Pet Food

·  Raw & Dehydrated Pet Food
With over 30 years in the pet and pet food industry, we pride ourselves on our customer service and knowledge about our pets and pet products. We'd love for you to stop by and see us!
We carry a variety of natural and organic food, treats, toys & supplements. If you don't see what you need...just ask!